Trusted for excellent clinical
& field placement coordination
Office of Clinical Placement Coordination

Compliance and Contracts for Health Profession Students

The mission Office of the Clinical Placement Coordination (OCPC) is to effectively and efficiently assure compliance and contracts for students and faculty university wide.

The Office of Clinical Placement Coordination works collaboratively with faculty, program directors, and students so students are prepared for their clinical and/or field placements consistent with legal, course and accreditation requirements as well as the mission of the school and program.
What We Do:
Guide students and faculty through their compliance requirements.

Manage affiliation, memoranda of understanding, and contract agreements for placements.


Confidentially assist students to resolve background checks and drug screen flags.

Manage cases when anonymity is needed.

Liaise with American Databank (third party compliance vendor),the UConn Office of General Counsel, and clinical agencies and field placement sites.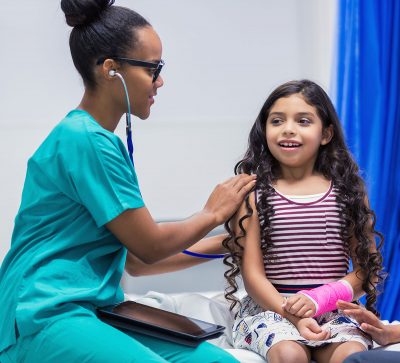 What are my compliance requirements and how do I know if I meet them?
Refer to your program-specific Compliance Overview Training and Compliance Guide to learn more about each of your requirements and your deadlines. Once you've completed a requirement and submitted documentation to ADB/Complio, your submissions will be reviewed by ADB/Complio staff to ensure that you meet each requirement. Watch your UConn email for notifications from ADB/Complio about rejected items and from OCPC about outstanding compliance requirements. Your ADB/Complio home screen will show you your overall status as well as your status for each category. You can also always email ocpc.compliance@uconn.edu with any questions about your compliance status.
How do I sign up for American DataBank/Complio?
If you are a matriculated UConn student, you should be able to sign into American DataBank/Complio by visiting http://adb.uconn.edu and logging in with your UConn netID and password. If you are having difficulty logging in, please determine whether you can sign into other UConn sites (HuskyCT, Student Admin, etc.). If you cannot access any sites with your netID, please contact UConn ITS to resolve. If you can access other netID sites but have difficulty accessing ADB/Complio, please let OCPC know right away by emailing ocpc.compliance@uconn.edu. Once you've signed into your ADB/Complio account and set up your profile, you'll then be able to order the appropriate package(s) for your program. Please refer to your program's specific Compliance Overview Training and Compliance Guide for details about what to purchase and when.
I have received all of my vaccinations. Why is this not sufficient for compliance?
Standards have changed and specifically for MMR, Varicella, and Hepatitis B, proof of past immunization is not sufficient to satisfy clinical compliance requirements. Instead, you must demonstrate that you have immunity via a positive titer (blood test).
What do I do if I'm notified of a flag on my background check?
If your background check is completed and you're notified of a flag, it is your responsibility to reach out to clinicalcasemanager@uconn.edu to discuss right away and begin the resolution process. Depending on the nature of the flag, you may have to provide additional documentation or repeat the background check (at your own expense).
What happens if I have a flag on my drug screen? Who pays for a re-test?
If you complete your drug screen and are notified that you have a flag of any kind, you must reach out to clinicalcasemanager@uconn.edu to discuss right away. Under UConn policy, you ONLY have three days in which to purchase a new drug screen in ADB/Complio and complete it at your selected site so it's very important for you to discuss your situation immediately. If you must re-test, you as the student are responsible for all costs associated with re-testing so that you can meet your clinical/field placement requirements.
You are allowed two attempts to pass the drug screening so, if your second test is also flagged, your overall positive result will be disclosed to your program and the clinical agency by the clinical coordinator. Placement will be at the agency's discretion.
A note about diluted samples: Please make sure not to overhydrate prior to your drug screen as this can lead to a diluted sample, which will result in a flagged order. Under UConn policy, a diluted sample is treated as a positive result and the three-day policy outlined above applies. You will have three days in which to purchase and complete a new test at your own expense.
Which CPR certification is accepted? Where do I find a CPR class?
If your program requires that you hold current CPR certification, your certification must be American Heart Association Basic Life Support (BLS) or National EMT Certification. Alternate certifications are not accepted. If you're looking for a CPR course, we recommend starting at the American Heart Association website where you can search for BLS courses in your area. If you select an online/hybrid course, please make sure it has an in-person skills demonstration component or your certification will not be accepted for compliance.